Canadians piling up 'good debt,' report says
Date Posted: August 27, 2015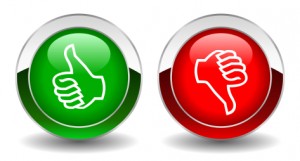 In a new report on Canadian debt, 80% of those surveyed said "smart debt" such as mortgages, home repairs/renovations and education expenses topped the list of debt sources. The average amount of debt saw an increase of $16,860 compared to last year according to the Bank of Montreal.
With the hot housing markets being up 6 per cent from the first half of this year, mortgages are said to be a "significant contributor" for 49 per cent of those surveyed. Home renovations or repairs also contributed to one-third of Canadians debt, part of this due to an aging population spending more to fix their homes.
With inexpensive credit and extended loan terms there is also a concern for those accumulating "luxury debts" such as vacations, entertainment, and home electronics. This year we have also hit a record high for car purchases which contributed to 46 per cent of Canadian's debt levels.
It is always a good idea to work with a professional to see how new debt impacts your overall financial plan.
Click here to read the full article at The Globe and Mail.