The Real Estate and Mortgage Show - February 6
Date Posted: February 6, 2016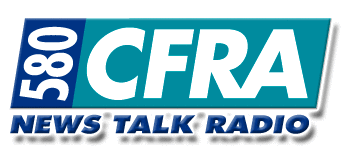 On today's show, Steve, Paul & Frank continue to discuss the condo market in Ottawa. Paul starts us off with some real estate selling tips, beginning with listing your home for sale earlier this year, to get a heads up on competition which he expects to flood the market beginning in March. Paul predicts that 2016 will be an even tougher year for condos in Ottawa with a rebound expected in 2017. The main concern about condos are the high rise apartments located in more central Ottawa, versus the condos located in suburban neighborhoods.
On the mortgage side of things, Frank Napolitano suggests to any potential condo home buyer to extend their financial waiver period to more than 5 days, due to financial lenders requiring more documentation and residential appraisals to be conducted on these condos. It is becoming much tougher for brokers to collect all documentation for the condo corp, having the lender review (and perhaps having management review) and then having a residential appraisal conducted within the typical 5 day waiver period.
It is extremely important that potential condo home buyers visit a mortgage broker to obtain a pre-approval before committing to purchase a unit.